National FGM Support Clinics (NFGMSC) are community-based clinics that offer a range of support services for women with female genital mutilation (FGM).
This service is available to women aged 18 or older who are not pregnant when they seek support.
If you're pregnant

Support for FGM is available through the maternity department at your local hospital.
If you're under 18

Support for FGM is available through the specialist paediatric service at University College London Hospitals (UCLH).

You can email UCLH for an appointment at UCLH.paediatricsafeguarding@nhs.net.
How the clinics can help
National FGM Support Clinics are a place for women with FGM to discuss their health needs in a sensitive and non-judgmental environment.
The services are provided by an all-female team and include:
physical assessments and treatment (including deinfibulation if required)
emotional support and counselling
general information
access to FGM Health Advocates
referral to a specialist consultant, if needed
How to access a clinic
National FGM Support Clinics run either weekly or every 2 weeks.
Referrals from GPs and other health professionals are strongly encouraged, but you can also access a clinic through:
walk-in appointments
using a self-referral service
Where to find a clinic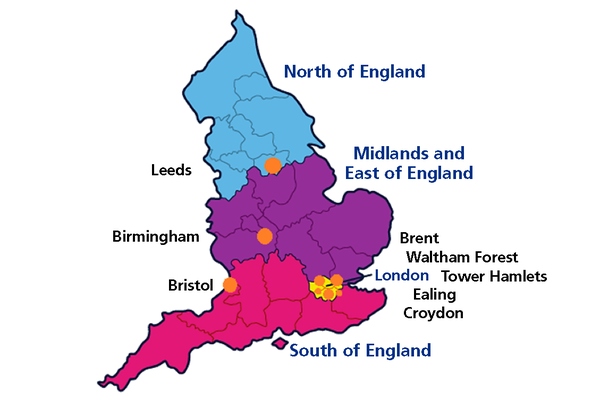 ---
North of England
---
Midlands and East of England
---
London
---
South of England
Helpful social media channels and conversations
You can search using hashtags to see what people on Twitter are saying about FGM and using National FGM Support Clinics.
You do not have to sign up to see what people are saying. But bear in mind that the NHS does not monitor these sites.
#FGMQuestions Twitter conversations
Find out how to use Twitter if you're new to it.